Parts for hydraulic cylinders with prices from manufacturer
Among the units that are always in demand, hydraulic cylinders are used in a wide range of applications. Their acquisition for expensive equipment and machines is quite expensive, quite often corresponding to a certain model it is almost impossible to find appropriate component or have to wait for an incredibly long time. In such cases, the perfect solution would be to purchase parts of hydraulic cylinders in the company Eurobalt.
With the help of a modern production and technical base, which covers both high-precision production lines and the whole range of various metalworking machines, we offer the manufacturing of various types of spare parts for hydraulic cylinders. Using the methods of machining, welding, forging, and other technologies for the production of parts, Eurobalt Engineering produces many types of parts for hydraulic cylinders:
Piston rods;
Tubes or hydraulic cylinder housings;
Earings with bearing;
Glands;
Pistons;
Bushings;
Telescopic tubes;
Production of parts for hydraulic cylinders for our customers is carried out fastest possible time, according to previously agreed dates of dispatch – to insure timely delivery. Thus, the risk that expensive equipment is not operational at your client's facilities is minimized.
Parts come into production after approval of the drawings. For fast production, we use extensive production facilities capable for the quick release of large quantities of products, and make everything according to the individual wishes of the customer.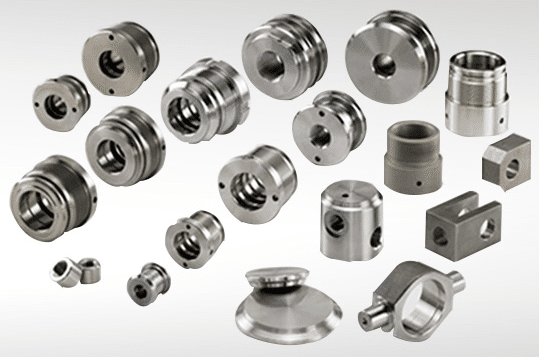 Guarantees of Eurobalt Engineering
Carrying out a full production cycle, our experts are controlling the quality from sample to finishing of each product. Regular checks of the measuring equipment and other instruments are performed routinely, as well as the maintenance of the production line.